Winter 2022 Healthy Habits Challenge
Did you set goals or make a resolution for the new year? Are you already finding your resolution hard to stick with? Join the Healthy Habit Wellness Challenge to give yourself the extra motivation and support to establish some new healthy habits, stick to your resolution, or rid yourself of lingering harmful habits.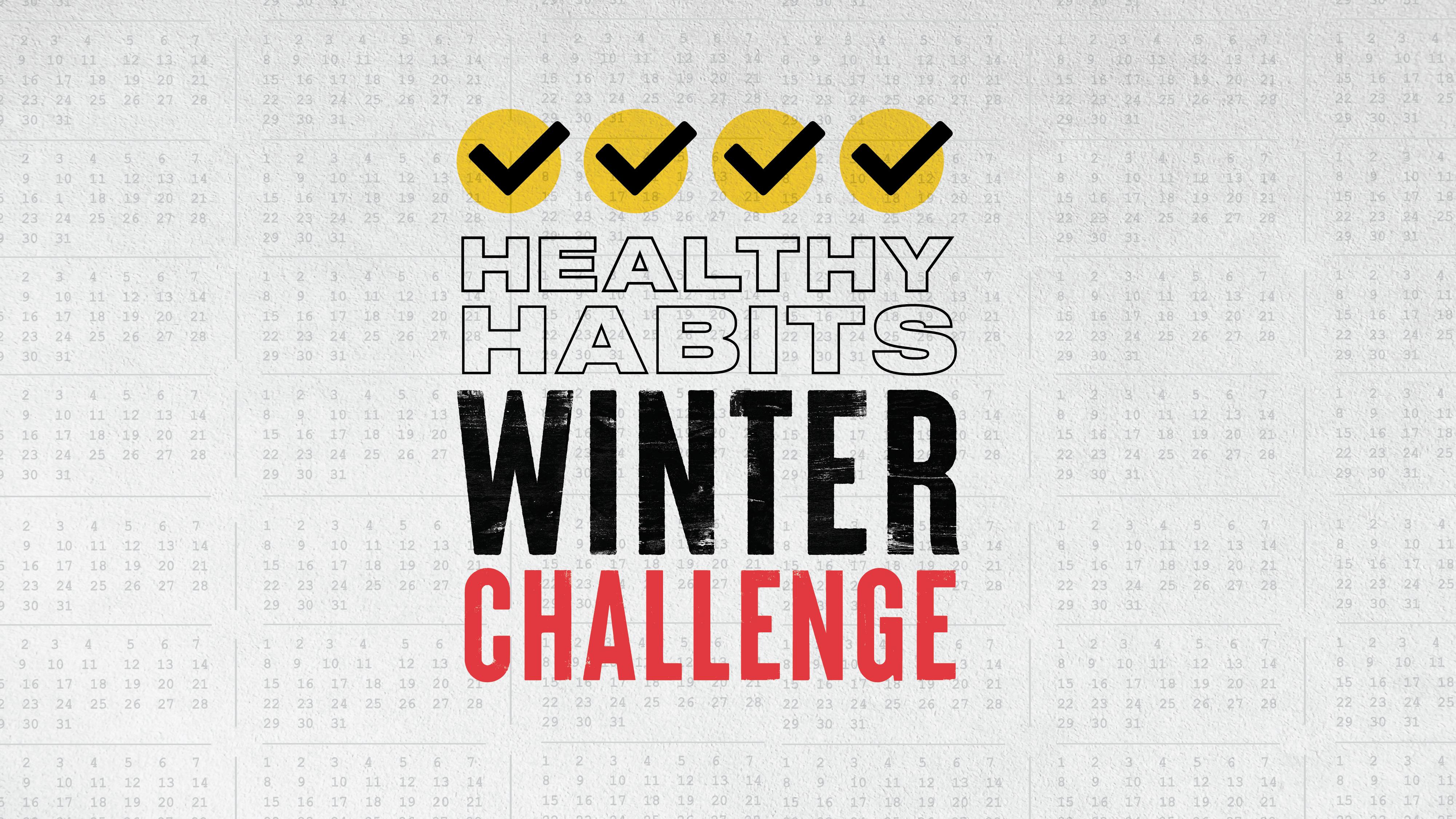 Changing your habits, whether that is quitting unhealthy ones or beginning new ones, is a lot easier said than done. There is a commonly held belief that it takes a set number of days to form a habit, however this is not true. Habit-forming will take longer for some than others, and it very much depends on what the habit is.
Research suggests that the keys to maintaining healthy habits are making a plan, staying disciplined, identifying roadblocks that have kept you from forming this habit in the past, thinking about the future, and remaining patient with yourself. 
Why should we form healthy habits? Here are just a few of the identified benefits. You may notice the effects of some more than others depending on the habits you pursue. 
Improved health (mental, long-term, and immediate)
Coping more effectively with stress
Increased happiness and self-esteem
Greater respect from others
Better professional success
Improved focus
Boosted confidence
A healthy lifestyle consists of a combination of many small healthy behaviors. We want to help faculty and staff in building/reinforcing healthy habits that will improve their overall health and wellness.
This is a 5 week challenge that will run on a weekly cadence and build on itself.

Participants will be presented with a list of habits to choose from at the beginning of the week.

These habits will be pulled from all wellness dimensions and we encourage participants to choose from different categories each week.

Note: Participants may also identify a custom habit 

The following week participants will choose a new habit to commit to, while also maintaining the original habit they chose for the previous week.

The challenge will build on itself like this for 4 weeks

At week 5, there will not be any more added habits. Participants will commit to continuing the four habits they have selected throughout the challenge.
At the end of each week, participants will fill out a google form where they will record their accountability for the habits they have chosen and whether or not they have followed through with their commitment to them. 

End of week surveys will be sent on the Monday after the weekends and participants will have until that Wednesday to submit it

Every weekly form submission completed will give participants one entry into the raffle 

If participants commit to a new habit AND stick to the one from the previous week(s), then they will get an additional entry for every habit they have successfully stuck with (maximum number of entries for the grand prize raffle=14)

Week 1: commit to one new habit=one raffle entry

Week 2: commit to one new habit and successfully maintain your chosen habit from week 2=two raffle entries

Week 3: commit to one new habit and successfully maintain your chosen habits from weeks 1 and 2=three raffle entries

Week 4: commit to one new habit and successfully maintain your chosen habits from weeks 1, 2 and 3=four raffle entries

Week 5: one raffle entry for each habit you successfully maintain (up to 4)

There will be 2 grand prize winners selected through the raffle at the end of the challenge

Winners will get to choose their prize from a list of items valued at approximately $100 (more information coming soon!)